Upgrade Lunchtime With Our Insulated Lunch Bags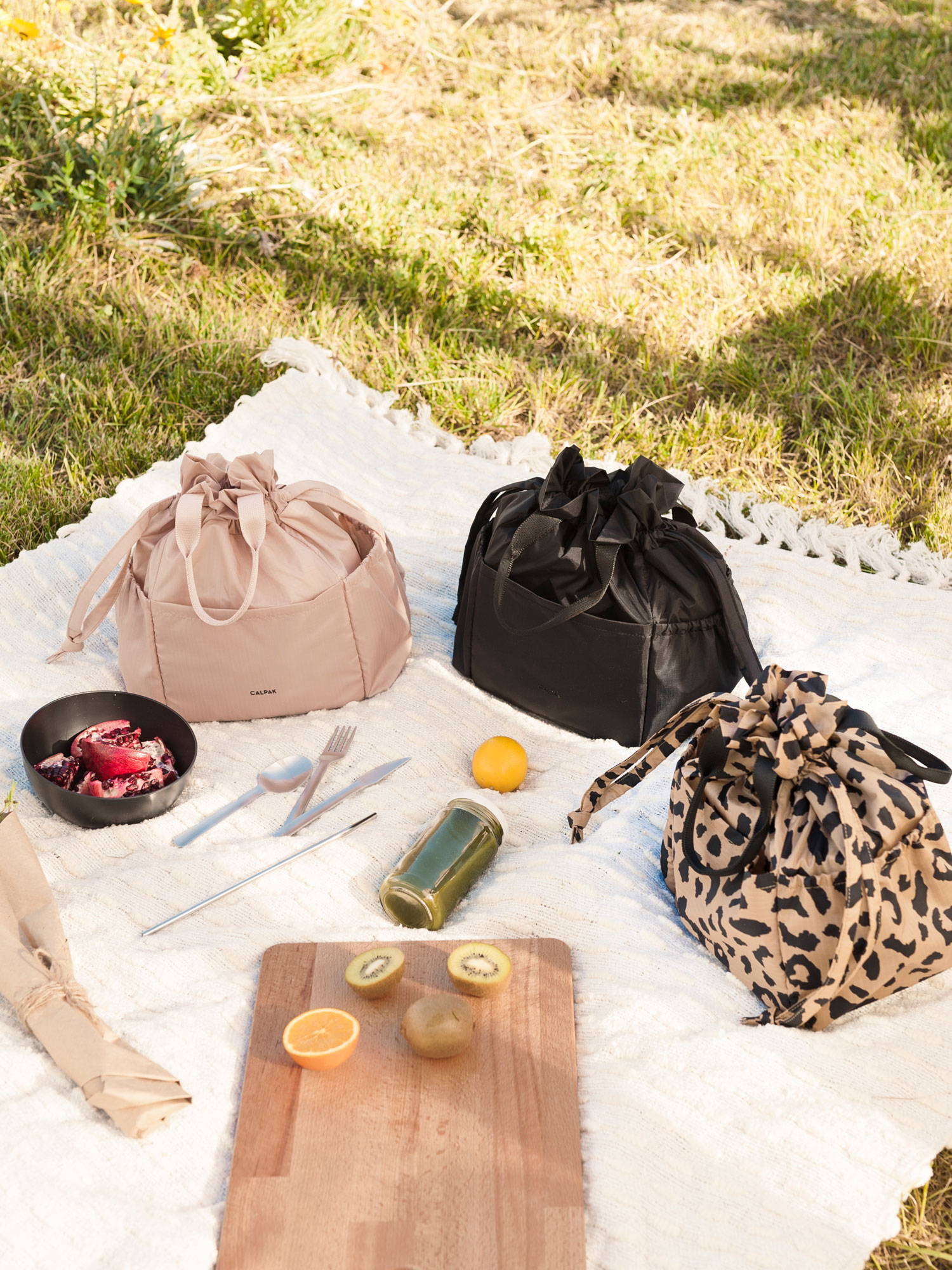 lunch is served.
We've spent a large portion of the last year eating home-made food, and while that has done wonders for our environment, it has been pretty taxing and time consuming. We knew that the one thing we didn't want to worry about anymore is lunch time style. Our Insulated Lunch Bag brings together form and function to create the perfect lunchtime companion. Bring your reusable containers, utensils, and drink holders, because this bag is ready to keep you moving.  
Introducing: The Insulated Lunch Bag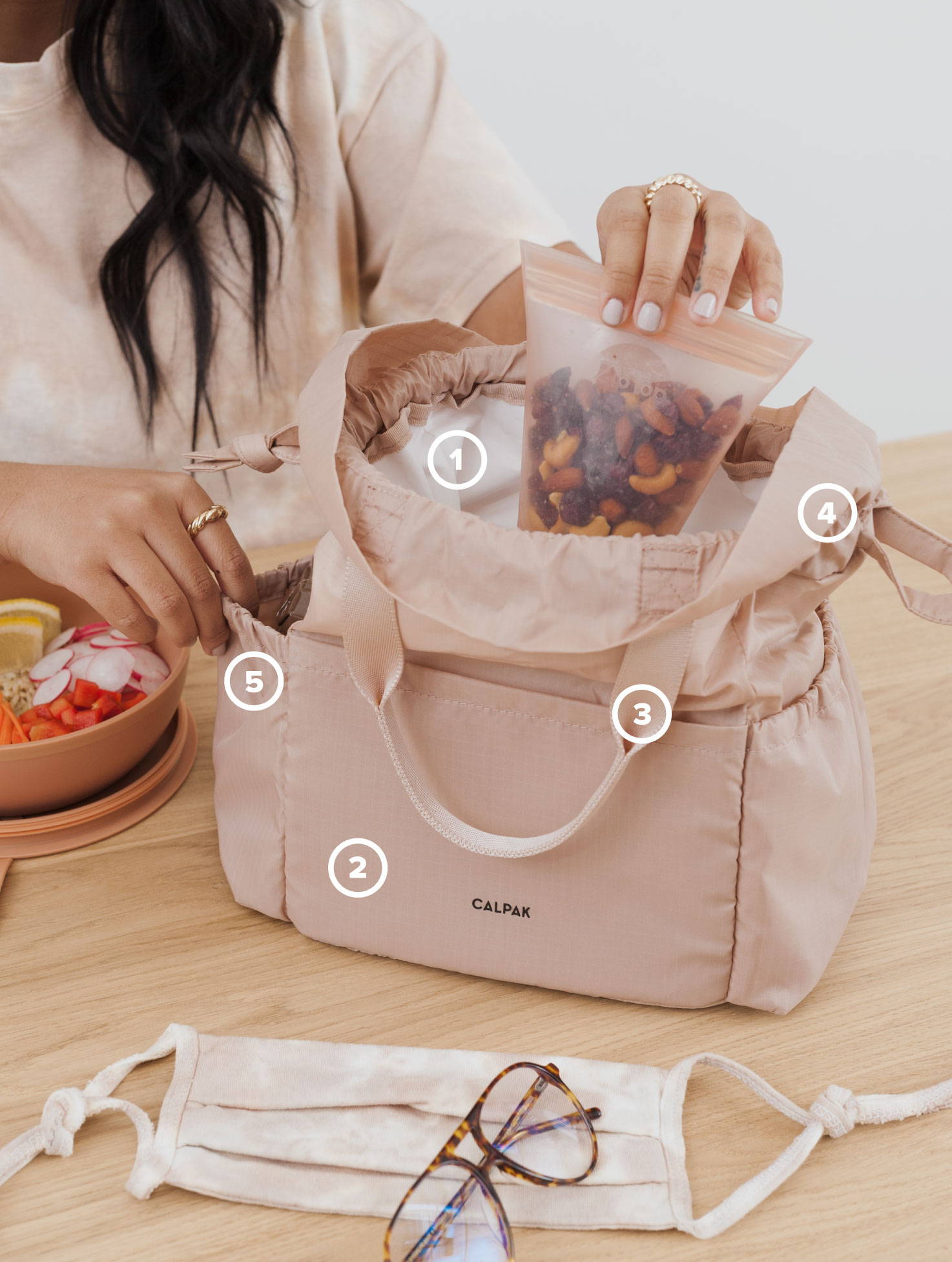 LUNCH BAG FEATURES
1. The water-resistant interior has an insulated interior to keep food hot or cold.
2. The lightweight, Ripstop Nylon exterior keeps it airy and easy to carry.
3. The durable nylon carrying straps make it easy to take with you on the go.
4. The drawstring opening is wide enough to get your reusable dishes inside.
5. There are multiple interior and exterior pockets.
WIDE, DRAWSTRING OPENING
We were tired of zippers. We were tired of our lunch bag not blending in with our other accessories.
So we made this dual-drawstring lunchtime companion to make our sustainable eats a little bit more attractive. The wide opening makes it easy to get your food in and out, without sacrificing any style.
Exterior pockets
Warning you now: we fully plan on being able to say we've got hot sauce in our bags.
The exterior pockets on our Insulated Lunch Bag are perfect for all your lunchtime necessities that don't need to be kept hot or cold. Your smartphone, reusable utensils, and yes, hot sauce, now have an easy-to-reach place.
WATER-RESISTANT INTERIOR
Food spillage is inevitable for some of us, but there's no need to fear a leaky drink or turned over soup. The insulated interior has a water-resistant lining that's easy to wipe down and clean for those unlucky lunch days.
---